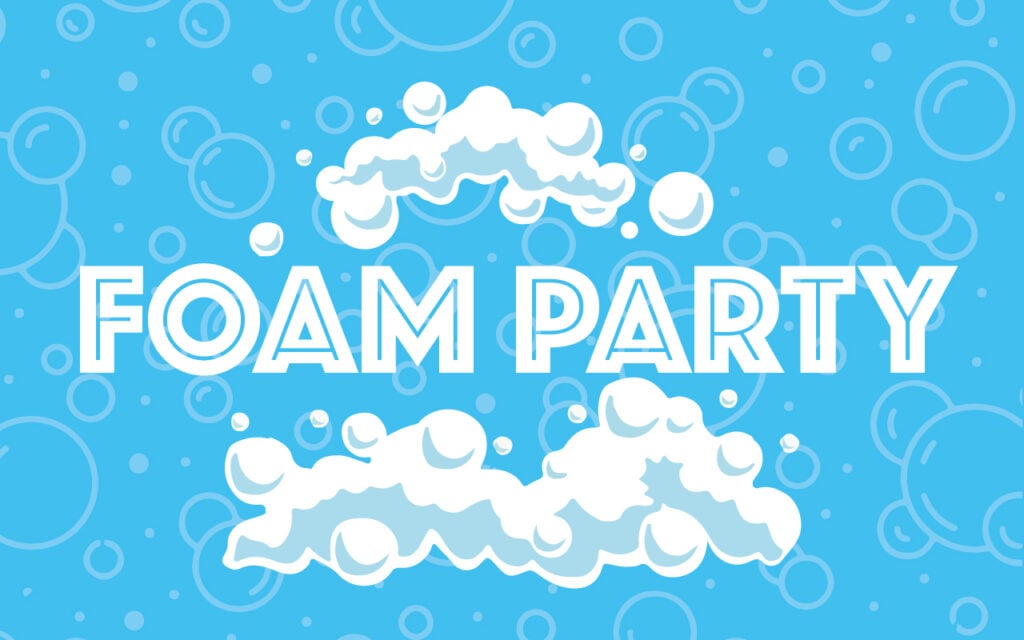 From 24th July!
We're so excited to bring foam parties to the farm this summer. Please see the timetable on arrival for daily foam party times.
Please read the information and handy tips below before coming to the farm to enjoy this activity:
The foam party will run for circa 20 minutes. Our team will run the cannon until the foam builds up, they will then turn it on and off periodically based on the height of the foam.
The foam party is suitable for children aged 3 years and over. Parents must supervise their children at all times during the foam party.
We will have a smaller area with bubbles and a small amount of foam for children under 3 years.
Children are advised to wear goggles during the foam party, you can bring your own or borrow goggles from us.
Dancing is heavily encouraged! Sliding & sliding under the foam is not permitted and can be dangerous. We reserve the right to eject those not adhering to safety rules.
Shoes must be worn during the foam party.
We would recommend bringing towels, a change of clothes and shoes.
Foam parties will be cancelled or postponed in bad weather such as torrential rain or high winds (the foam will not form in heavy rain).
The foam is non toxic and heavily diluted however we do not do recommend the foam party for those with sensitive skin or skin issues.